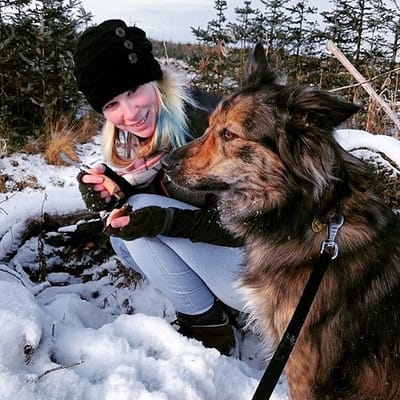 MSc Gastronomy - PGCE - BSc Food Science & Technology
Member of the Association of Foragers
A childhood filled with intrepid adventures, building hideaways and rummaging up berries, nuts and wood sorrel kindled a passion for nature that's stalked me into adulthood. There is little more that gives me joy than rambling through the forest, gathering titbits for a rustic feed, all the while trying not to topple face first into the mud due to balancing an impatient pooch in one hand and a basket in the other. It follows that sitting behind a desk all day, wistfully looking out of the window, slowly drives me to madness and that throwing caution to the wind to make a living from the outside make far more sense than really it should.
Foraging is fantastic and so is beer. Hanging around breweries, predominately Alechemy in Livingston, inspired me to put together my two favourite pastimes. Knowing far too many brewers and plenty about wild edibles led to a very sober conversation resulting in 'Spring' - 2017 collaborative brew with Cross Borders in Mid Lothian - a fruiting currant hefeweizen. Several more successful brews now under my belt with some of Edinburgh's most exciting breweries and perhaps the best job in the world. It's no surprise that enveloping myself in this wonderful community has led to choosing a dissertation all about craft beer!
An experienced teacher I now deliver public courses and events in Edinburgh and Livingston. Throughout 2018, as well as solo foraging courses focusing primarily on identification, I teamed up with some exciting partners to offer more diverse workshops. This included the forage & ferment brewdays with Campervan and yoga & sustainability focused workshops with the Croft Carbon College. 2019 brought for even bigger and better things with new partners, exciting beer and gin launches and a further range of indoor workshops. This year, Covid-19 prevented Spring and Summer courses, yet allowed time for learning. With smaller groups courses will now go ahead from August as well as the opportunity for one to one household sessions.
At the end of September I will be returning to QMU to embark on a three year PhD looking at beer, gender and identity. I will still be running courses over the 2021 season with about 2 per month.
If you are interested in private bookings for foraging experiences, corporate team building, beer consultancy/collaboration,
gin/spirit consultancy, fermentation workshops, etc please contact me and I would be happy to have a chat and put together something that will suit your needs.
Want to run a beer tasting - perhaps even discussing the use of wild botanicals? With or without the foraging aspect I would be more than happy to help.